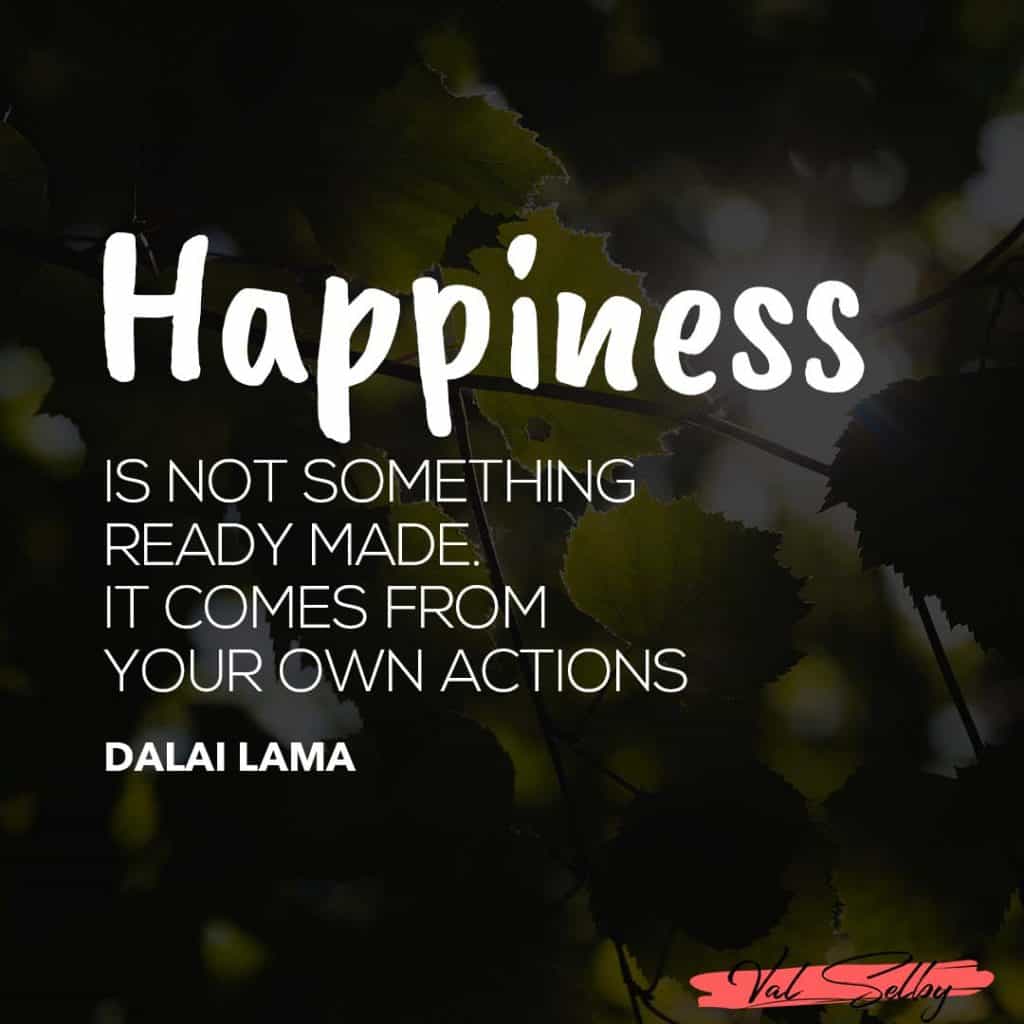 You just want to be around happy people don't you? There is something special about them. Apart from smiling and laughing more often than the rest of the population, happy people also have these four traits in common:
They are good at being present.
Happy people focus on what's happening right now. They know that whatever happened in the past, stays in the past. There's no point mourning about it in the present. So, they make the most of what they do have. They learn from their mistakes and failures in the past, but they don't dwell on it too much. Which is the exact opposite of what unhappy people do.
Most people are unhappy because they let themselves get too attached to the past. If you're one of them, you've got to learn to let go. Move on and focus on what you have in front of you, right this very moment. Otherwise, you're going to miss out big time on the present, and you'll only add it to your long list of things you regret from your past.
They are more optimistic.
Happy people aren't naive. They know the future is important. They can't simply live in the present, and not have a good plan for the future. They're optimistic about what the future holds. They look forward to it and embrace it as if it's a fact that it will happen.
If you've got a good thing going, you'd want it to last as long as possible. This is why happy people want to protect their source of happiness. They're not going to throw it away for some silly things that are going to cost them a whole lot more.
They appreciate everything.
Gratitude is often overlooked by those trying to find happiness. It's so easy to look beyond the good things you do have and go straight to wishing for things you know are way out of your league at this time.
Let's talk about money: for most people, being wealthy is their ultimate goal. They think that when they become rich, they can finally be happy. But, oftentimes, this isn't the case because it just brings knew problems for you to dwell on. You can be happy without being wealthy. Try to appreciate the gift of life, family and friends, good health, etc. Life's not all about money, you know.
Dig in and find 3 things to be thankful for right now. Big or small doesn't matter, The fact that you are open to being grateful for what is right in front of you makes a major impact in your happiness.
A good sense of humor is essential.
Happy people know how to roll with the punches. They don't dwell on whatever negative thing's happening to them right now. They take it all in stride. They try to find the humor in everything. This is why happy people are such a joy to be with – they help other's see things in a different and more positive light.
While bad things could be happening in their life, they are willing to find some good in it or even poke a little fun at themselves to help them get through it. Just as finding gratitude in your daily life will improve your happiness, looking for the things that will make you giggle does as well. There's a reason why puppy videos are so popular. It makes us happy to laugh at them!
All 4 of these traits are easy to start doing immediately. If you've been down for quite some time it could take you a little bit to put happier habits in place. But, I know you are worth the work. It's time to get happier and enjoy your wonderful life.
Need a bit more help getting happy? Download my free "It's Time To Believe In Yourself" ebook and workbook. It's quick action steps that you can start doing immediately.
Do you feel like you are a happy person?
Remember, happiness is a choice. Live with no regrets.