What if You Stepped Into Your Bold Life?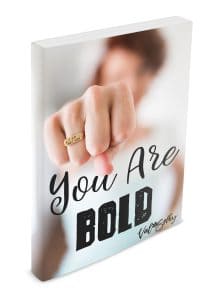 Being bold means being your best self. It's not about a tattoo or an attitude. It's about finding things that put a smile on your face and doing more of that.
It's about doing things that make you happy no matter what others are saying or how they want to negatively impact your choices.
You are bold and it's time to believe it!
Download my free printable workbook with writing prompts that will help you disciver the inspiring stories of bold women, tips on how to overcome your own fears, and the motivation to chase your dreams.
Download the Workbook Instantly
I look forward to sharing inspiring stories with you!