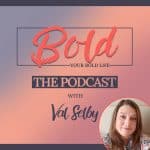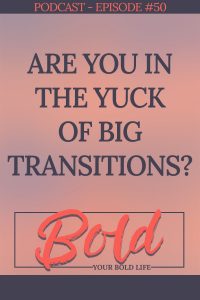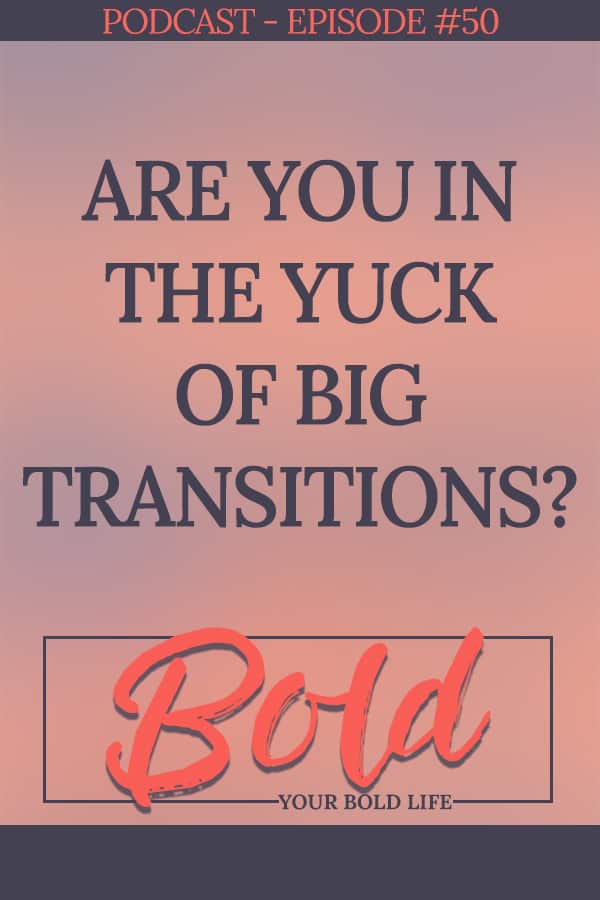 I don't know if it's spring fever starting or the world opening back up so more stuff is creeping back into daily life, but I'm talking to a lot of midlife women in the last few weeks that are going through major life transitions.
Are you in the muck of transition? Or maybe you feel it coming up or know something big is coming up because those darn kids are going to eventually become adults.
Today I want to talk about the yuck of big transitions. Things I can look back on now and learn from those years that were quite painful. Things I'd like to share so maybe you aren't going through that pain in quite the same way.
I have 3 easy to implement tips if you are going through transitions right now. If you are aware that it's happening then your emotions and senses are heightened and it's really tough.
Want to stop going through it alone? Become a Bold Bestie and meet weekly with a small group of women in midlife that understand the struggles of major life transitions.
Or join me privately for one-on-one conversations and you'll have my undivided attention to help you transition into being your best self.
Want To Chat About Your Story?
If you are open to a conversation about your story and lessons you have learned or want to talk about something you are working through right now, head to Podcast Questions and we'll set up a time to chat about it. Other women would love to hear they are not alone. YOU are not alone in your feelings.
Thank You For Listening!
Make sure you sign up here on the site to get the latest and a copy of the IDGAF Years: Happiness is a Choice.
To get more YBL content sent directly to your favorite listening platform as soon as they become available, follow on iTunes, Stitcher, Google, Spotify, Amazon, or Bullhorn.
Also, reviews on iTunes and the other formats are extremely helpful in getting future guests and ALWAYS HUGELY APPRECIATED! XOXOXOX I read every one of them and they help fuel me to continue sharing.
Live Boldly,