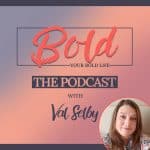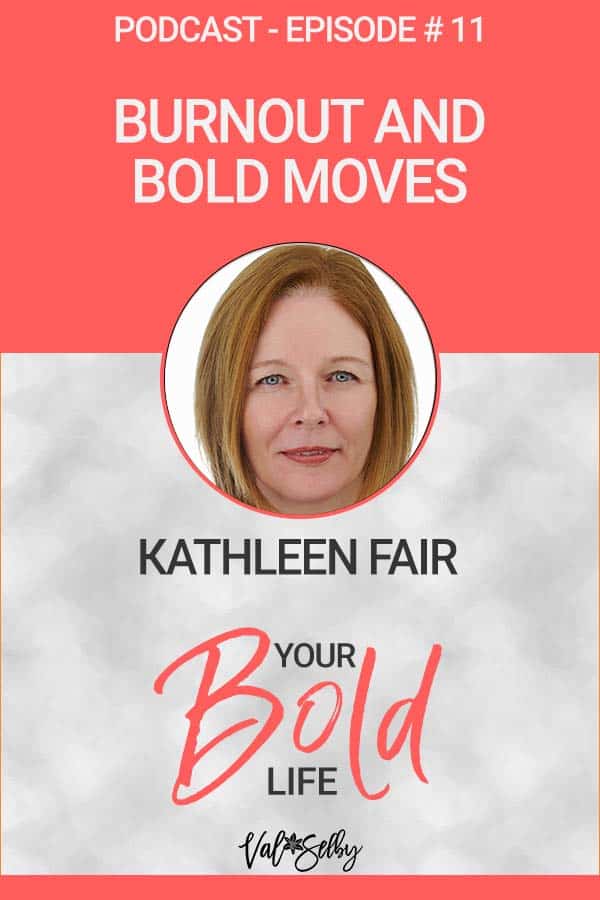 Moving across the world would be a bold move on it's own with a small family and a few suitcases.
I love hearing her story of being open to the move and how it came to be. Running into others that see a door open and realize it's meant to be gives me goosebumps. Her initial move was amazingly bold and has led to so many different bold things after.
Which has led to her new venture!
Kathleen's specialty is burnout and she has experience recognizing it in her own life with big projects she has worked on. Specifically she works with health care professionals experiencing burnout which is near and dear to my heart with how many nurses I know in my FireWife community.
Listen in as she gives some great tips for all of us to recognize and manage burnout.
Please, if you know a nurse or health care professional, send them to her website for assistance before burnout becomes a major mental health issue.
About Kathleen Fair
The boldest part of my story (to date) drew me at 42 years of age from managing a small unit in a hospital and living on a small hobby farm in regional Canada, to packing up my life and two daughters (11 and 15 at the time) with 6 suitcases and moving around the globe to Australia where we knew no one. We planned to try it for a year, and nine years later we are still here. This decision has provided opportunities for both me and my children that we could have not foreseen, but has also inserted challenges that I couldn't have imagined.
From taking on the challenge to build a regional referral centre in a large regional hospital, to becoming an executive leader in another, and ultimately burning out and changing tack completely – at 39 I would never have imagined the amount of strength, tenacity, and courage within me. Now I help women leaders in health care find the strength inside them – often when they don't even know it's there – to get past feeling burnt out and trapped in their 'job' and thrive in their career.
Find Kathleen Online