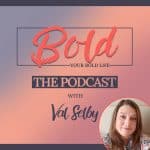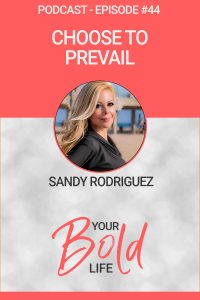 I loved talking with Sandy Rodriguez about her many interests and how a major career change set that in motion. If she hadn't made a giant change in her life, she never would have known how much fun it is to make wine and enjoy outdoor activities.
One big difference between her major career change and many others that I've talked with, is that she wasn't unhappy in her job. In fact, Sandy LOVED her job. But, she knew there was something more and she went after finding it.
She gave some good tips so the switch was more seemless for her.
Now self-talk is something major for all of us am I right? Make sure you are listening in around the 12 minute mark. This is when we start chatting about how you can recognize what you are telling yourself and how it affects everything in your life.
If you want to get a copy of the music she was talking about, you can send her an email and she'd be happy to share the file with you. sandyrs@gmail.com
Thank You For Listening!
To get more YBL content sent directly to your favorite listening platform as soon as they become available, subscribe to iTunes, Stitcher, Google, Spotify, Amazon, or Bullhorn.
Also, reviews on iTunes and the other formats are extremely helpful in getting future guests and ALWAYS HUGELY APPRECIATED! XOXOXOX I read every one of them and they help fuel me to continue sharing.
About Sandy
Bilingual communications expert Sandy Rodriguez writes on topics ranging from finance to entertainment for different media outlets in both the U.S. and Mexico. She appears as a host in videos for lifestyle website En Cinco and multimedia company Heart of Hollywood Motion Pictures.
Sandy is a former editorial coordinator for Mexican newspaper Reforma, one of the most influential publications in Latin America, and has translated tens of books from English to Spanish for major publishing houses. These include medical, self-help, and business books, novels, and titles focused on spirituality or personal growth by popular authors such as Louise Hay, Nick Vujicic, and Neale Donald Walsch.
Multifaceted Sandy, who once took part in a prestigious fellowship program for international journalists at Seoul National University in South Korea, currently lives in Los Angeles, where she works as a certified court interpreter. She is a fitness enthusiast, burgeoning artist, and amateur winemaker.
Connect With Sandy
Get the Book – Choose to Prevail: Unexpected Insights to Help You Overcome Challenges
Watch the televised book launch!
Live Boldly,