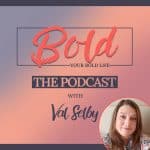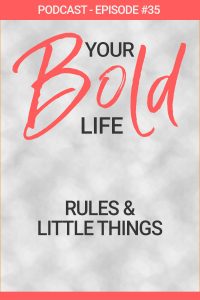 I really have no idea where the playdoh reference came from in this episode. I hope those that love grey playdoh aren't offended after listening.
I'm going through things in my brains lately and there will be quite a few future episodes talking about it. I'm becoming more and more "ok" as I pull off chunks of playdoh from the giant ball of mess I've let compound.
We have a lot of little rules that we do not know why they are set and why we stick to them. This episode is about them and also about doing the little things that make you fucking happy.
This idea of the rules was spurred on by a share I did to the Your Bold Life Facebook page.
FYI, after recording this I turned on my candles…and it's not dark out.
Make sure you are signed up for the IDGAF Years: Happiness is a Choice to ensure you get notice when new podcast episodes go live.
Live Boldly,