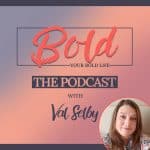 Tension, anxiety, stress, all things each of us have in our life. But how can we go from those issues to a state of more tranquility?
Georgiana Danet learned at an early age that she wanted more. I shall not wish that I'd found the courage at a younger age to find myself, I shall lean into her tips to doing so now.
I'll embrace that I needed to hear her tips now, when I'm open to implementing positive improvement in my life.
Hollistic approaches to life and wellness are intrigueing me immensensly. I want to learn more and hear more. Especially the stories about how women are led to them.
Georgiana's journey to a holistic life started at an early age after the dictator was removed as the head of her country. I know you will enjoy listening to her experiences and tips for anxiety and stress.
15 minutes in she talks about stress management and I think this is a golden nugget.
About Georgiana Danet
I teach with great enthusiasm self-development, holistic yoga and stress management made easy, and believe that every one of us has an infinite potential just waiting to be awakened and used up to 100%.
I am an internationally certified Yoga & Tantra teacher, mental trainer, lecture, author and sociologist with 30 years of experience, working with thousands of people in 15 countries (so far).
Find Georgiana  Online