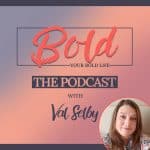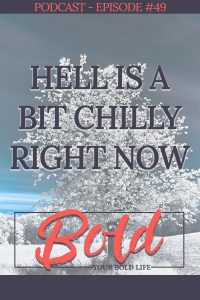 Holy crap, something about this episode NEEDED to be said and I had whammy's left and right recording. I gave up the first day. Then today I had a full episode after multiple restarts and pauses. FULL DAMN EPISODE. You might have guessed this. I'd hit pause too many times and obviously hit stop. No recording.
I'm glad I take the weekends off because now I feel like I earned my freaking two days off just from the hassle of battling to get a recording lol
I'm going to leave a little mystery on what I'm talking about here on episode #49. I mean, the point is to listen right? 😉
First, I still can not find the frickin' episode I referenced in here about meditation. It's driving me a bit bonkers now so believe me, I will find it lol
Lady Ravyen's Abundability is the coaching I mentioned.
The little book I talk about is The Abundance Book (available at amazon) by Randolph Price.
The podcast episode I was listening to was Roxy Talks Dropping the Old Story: Stop Manifesting What You Don't Want.
Want To Chat About Your Story?
If you are open to a conversation about your story and lessons you have learned or want to talk about something you are working through right now, head to Podcast Questions and we'll set up a time to chat about it. Other women would love to hear they are not alone. YOU are not alone in your feelings.
Thank You For Listening!
To get more YBL content sent directly to your favorite listening platform as soon as they become available, follow on iTunes, Stitcher, Google, Spotify, Amazon, or Bullhorn.
Also, reviews on iTunes and the other formats are extremely helpful in getting future guests and ALWAYS HUGELY APPRECIATED! XOXOXOX I read every one of them and they help fuel me to continue sharing.
Make sure you sign up here on the site to get the latest and a copy of the IDGAF Years: Happiness is a Choice.
Live boldly,