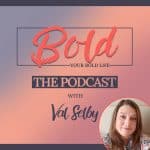 I'm not a fan of the phrase. In fact for me personally, I despise how it makes me feel.
Why don't I like it?
The statement itself is as if you aren't good enough as who you are. It's a super simplified phrase that we can all read into what we want. But for me, I go downhill to old feelings of inadequacy.
I fell for it back when I didn't like myself. I thought I had to change to be better. That's not growth, that's fear!
New year, new you is a fear mongering marketing ploy. While I hate the saying, let's look at how you can do good things with it?
We're in a new year and a new decade, who do you want to be at the end of it? What are dreams you have that need to be created? Most of all, who are you already that you haven't allowed yourself to show the world?
Dammit, I like that about you and I want you to share it! Join me in the free workshop on January 23rd at 8pm EST/5pm PST