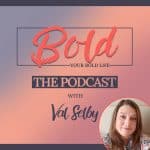 I know many midlife gals that are ready to write a book. So many ideas and no follow through yet. This is where Lisa Tener comes in to help as an author expert and book writing coach.
But of course we talked about mindset changes in her 40's and 50's and you know I had to find out what her DAMMIT is. I think she does a pretty good job of owning her DAMMITs by helping others.
Listen in on why midlife is a great time to get that book written. She also shared two excellent tips for getting started. One hit me perfectly. I just love when women are brought into my life to make me learn something at that very moment.
If you have a book waiting to be written, Lisa has a free call on January 15th that you are going to want to be a part of. Bring Your Book To Life in 2020 runs on January 15th at 8:30pm EST. Get started, stay motivated and finish your exceptional book in record time is just one of the topics that will be covered. I know staying motivated while writing is something I need help with.
About Lisa
Awarded the Silver Stevie Award for Mentor/Coach of the Year, Book Coach Lisa Tener specializes in helping experts, enlightened entrepreneurs and others write and publish a compelling how-to book, self-help book or memoir—taking them step-by-step through her unique process. She teaches on the faculty of Harvard Medical School's publishing course, national writers conferences and her award winning Bring Your Book to Life® Program. Her clients have signed 5- and 6-figure publishing deals with Random House, HarperCollins, Simon and Schuster, Hachette and many other publishers; others have self published and won prestigious awards, including several Nautilus Awards winners.
Find Lisa Online