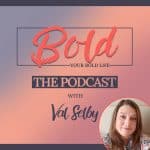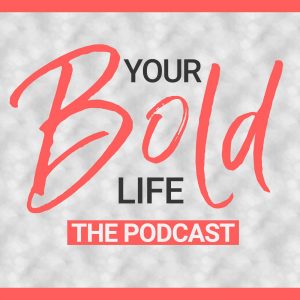 I'm giggly about bringing Your Bold Life podcast to you!
I'm Val Selby and I'm here to share and talk about how you can live as your best self. Sharing and talking are two of my DAMMITs and I hope we'll find some of your DAMMITs along the way.
If you are a woman over 40 then this is a call to take your turn. I want you to go after forgotten dreams and create new ones. We are not in a mid-life crisis, we are adjusting to all the many changes going on.
I've reached out to women I've met that have worked through changes big and small to find their happy place. I know they will inspire you.
Join me in the coming weeks as we jump into creating Your Bold Life. Because you deserve to live as your best self.
Live Boldly,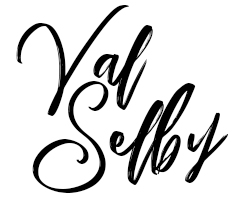 P.S. – Want to be on the podcast? Send me more info HERE.