I don't know what your traditions are, but I hope you are looking forward to them. If you aren't then you need to evaluate why right this minute. 
I have spent many years with those I love, other years with those I didn't want to be around and various forms of both. Always with different reasons for doing what we were doing. If we were doing something I or the family wasn't happy about it was simply because I didn't put my foot down and set a boundary.
Thanksgiving is one of my favorite holidays. I love that there are no expectations for the holiday and the stress of trying to come up with gifts for everyone that already has everything. We get together and we enjoy each others company. We harass each other and bring up old stuff to harass each other even more. I know I love it more because it is my Dad's favorite holiday and it was my Grandpa's as well. I love to get together with family that I don't need a filter to be around as we chat about life.
Yes, the holidays can be stressful. But, there are ways to get through it and enjoy it more. Allowing others to drag us down should be UNACCEPTABLE and it's up to us to change that. Take a look at the following tips and see if it's time to put your big girl panties on and set some Bold Boundaries.
Don't Go
If you know the experience will be nothing but yuck and zero fun, do not go.  Take a look at why you continue to put yourself in a miserable situation. Usually it's guilt. 
We only have so many days given to us and I made a choice a long time ago not to spend them with people that do not value me. It's not always easy to stand up for your happiness. You know when you tell some people you aren't attending, it will cause drama. That is on them and nothing you can control. Just like you can't control how they act if you do go and it makes you angry. Choose you and they can deal with what they created.
Change Traditions
If life has been stressful recently, go easy on the meal(s). Make things ahead of time and reheat. Look up recipes that can go into the crockpot. Buy pre-made meals or go to a restaurant. Cheat and buy the pre-made crust for the damn pie. Yes, I totally did that this year because my crusts suck and it stresses me out lol
One holiday changing from the norm is NOT going to ruin life. But, the stress off your shoulders could really improve your holidays. Who knows, you may find a new tradition you like even more.
Say No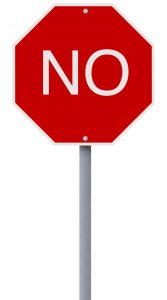 A close cousin to don't go is saying no. It takes work for many to learn to do it. It can be scary that first time you tell your Mom you are having the holiday at your house and not coming down. In my case, I knew her feelings would be hurt and they were. It was a big enough battle that I remember it. But, I'm stubborn and just said no. They were totally invited to our house.
If the idea of running to 4 different parents, 3 different kids, a grandparent, and your aunts house all in the same day sets you off…just say no. Tell them this year you just can't do it all.
Also, don't let people dictate what foods you will bring. If you were assigned a dish you don't like or won't eat, then ask them for another dish to make. I have food issues and always like to bring something I know I can eat. If you can't have dairy, say no to bringing the spinach artichoke dip. If you don't like broccoli, say no to bringing broccoli casserole. Having another suggestion for what you can bring makes it easier to have the conversation.

Delegate
This is one I don't do well. But, this year I have made it a point to be successful at it! 
When my Mom & I talked about Thanksgiving being at our house I simply asked her what she'd like to bring. We always have the same dishes each year and then I just crossed those items off my list. We'll totally do the same for Christmas.
The house needs to be cleaned for company. I made a list and then gave my family some of the chores to do. This morning I made my list of food and house stuff I need to get done and it was amazingly short!
I and you, do not need to do everything for everyone! How freeing is it to lose that bad habit?
Runaway
Sometimes it's way too much. None of the other tips will work and you just need to reset. Go out of town over the holidays and just leave all of them to fend for themselves for once. Head out of town and pamper yourself.
If you've been doing everything to please others and it doesn't bring you happiness it's time to make changes. Don't go through what is supposed to be one of the happiest times of the year only pleasing others. Don't make yourself the martyr or a victim that is taken advantage of. Add your happiness into the equation and see how happy it makes those around you too.
Live boldly,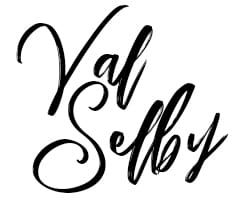 PS – download my free report Reducing Stress During The Holiday Season and find your happy place.