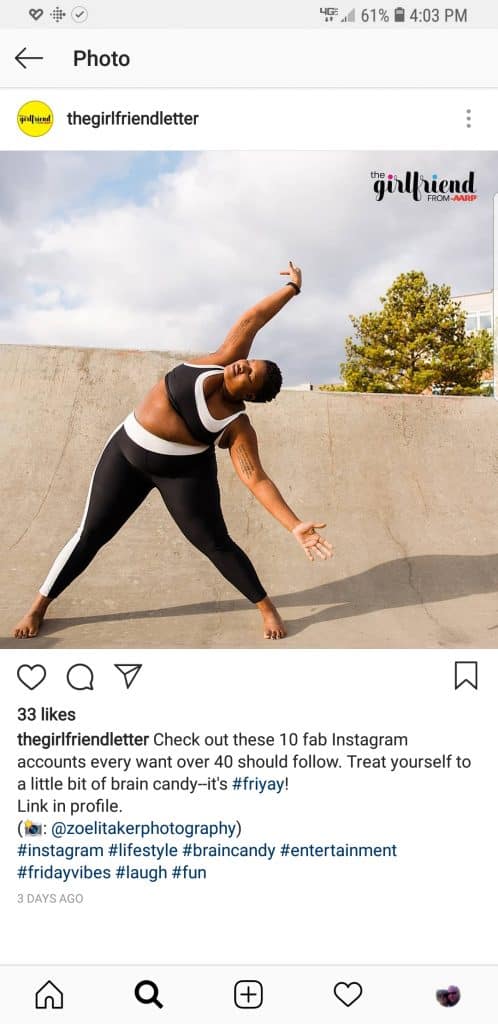 I have a silly secret, I'm in love with The Girlfriend run by the AARP. Yes, I said the AARP. Commence laughing and judging lol
Whoever put it together is doing an amazing job of putting out articles geared towards us over 40 girls. I laugh regularly and nod my head.
I'm not the best about searching out Instagram accounts that actually hold my attention, so this recent article made me happy.
"10 Fab Instagram Accounts Every Woman Over 40 Should Follow" has accounts for everyone. I'm off to follow a few accounts and perk up my Instagram feed. It will be fun to have more entertainment in my feed 🙂