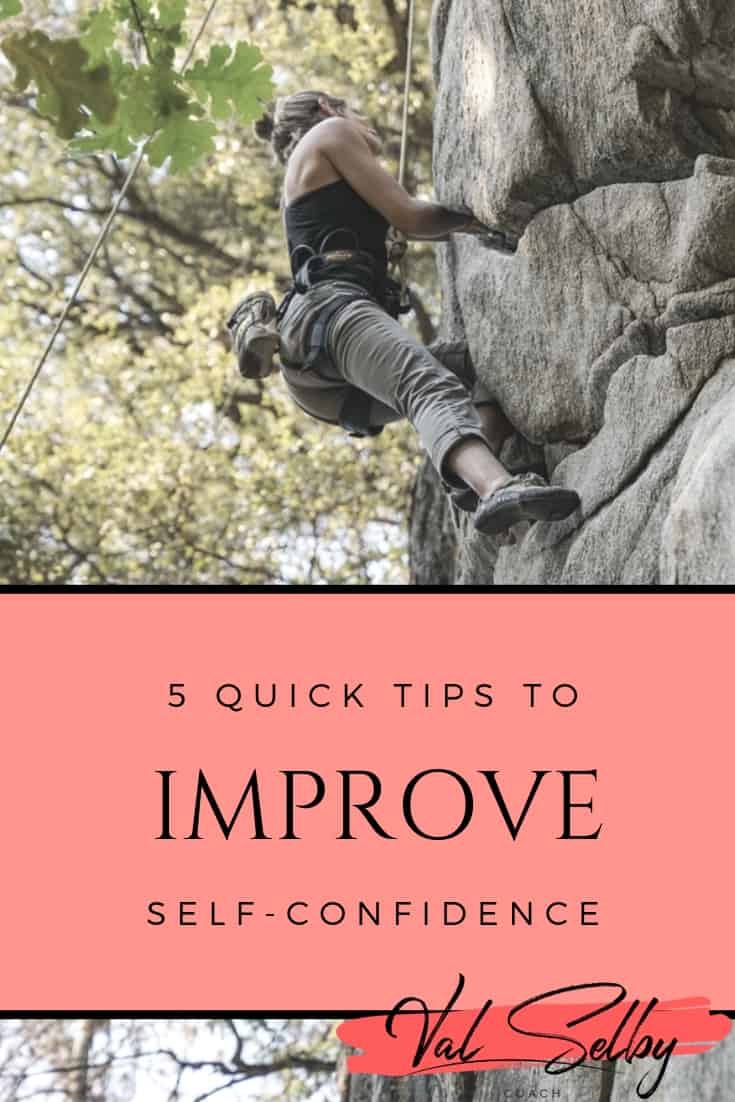 Self-confidence can either lead us to great things or kick us in the butt. Having confidence in yourself changes the way you perceive yourself, but it also influences the way other people perceive you. If you feel that your self-confidence could use a boost let's tackle it with these tips.
Tip #1 – Appearance Matters
Although appearance is not everything, feeling good about how you look affects the way that you feel about yourself. You are NOT doing this for others, you are doing it for yourself and it's about more than the clothing and jewelry. Focus on wearing clean, nicely styled clothing that looks good on you. Pay attention to your posture, carrying yourself upright with your head up and shoulders back. Stay fit physically to show that you care about your body. As you care for your appearance, that self-care will result in greater confidence in yourself.
Tip #2 – You're Unique Dammit
Understand that there is no one else exactly like you. No one else has the same perspective or talents that you do. Don't look at all your loud or quiet character traits as being negative. They are YOU and YOU choose if they are positive or negative traits. Since you are unique as an individual, you have unique contributions to share with the world. When you realize you are unique, you can stop comparing yourself to others and become more satisfied with the person you are.
Tip #3 – Set a Goal and Do It
To build self-confidence, set a goal and then make sure you accomplish it. Depending where you are at in your head, choose small goals. Baby step to the big things. When you know that you are able to accomplish goals you set for yourself, and that you did it on your own, it sets your confidence on fire. Working hard to achieve something makes you feel like you can do anything you set your mind to, which improves the level of confidence you have in yourself. What a great cycle to get trapped in!
Tip #4 – Celebrate Successes
Sometimes it's easy to dwell on only your mistakes and failures. I really need to do some research on why the hell we do this. It's a human failing that we can easily remember times we've failed, yet have a hard time remember the many successes. If you want to build self-confidence, work to celebrate all of your successes in life. Recall some of the great successes you've had. When you succeed at something during your day, even if it is something small, celebrate it. I'm a fan of doodling by it when I cross it off my list. When you begin looking at your successes, seeing all the positive things you have going on, it helps build your confidence and pushes you to take further steps towards creating more successes.
Tip #5 – SPEAK UP!
Speaking up in front of others is difficult. You may be afraid that you will say the wrong thing or that other individuals will judge what you say. Guess what? You will say the wrong thing at the wrong time, it happens to everyone. Thankfully, most people are a lot more accepting than you think and won't condemn you for imperfection. In fact, they probably deal with the same fear of speaking up and are impressed that you are doing it! When you are in a group setting, work to speak up at least one time. Every time you face that fear and speak up, it will make it a little easier next time. You will show that you are a leader and become more confident in yourself and your ability to share your thoughts with other individuals. Remember, if you have a question or concern, there are generally others with the same thoughts and are too afraid to speak up. These are just a few quick tips to building your self confidence. If you'd like a few more, download my free ebook "
It's Time To Believe In Yourself
". Remember, happiness is a choice. Live with no regrets.