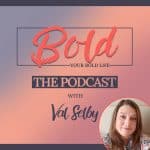 Back in Episode 31 I said I wanted to meet up with Catharine again to talk more about religion. So we did!
I love how all of her past spiritual experiences have left her very open to religions and creating more of what she loves in the world.
We talked briefly about her past and how she left the Catholic church after coming out to the world. Then finding Stone Circle Wicca and becoming an ordained minister. I love how her spirituality has always been a big part of who she is and she wants it to be the same for others.
We had a big reason to get together quick. She's hosting her 6th annual "Going Into The Dark" event on Saturday December 19th and I wanted to make sure and get the scoop.
Listen in for more about the event, but here is a bit of a description from her.
As you know, there is no magic panacea for peace and communion with other beings. God/dess we haven't seen much of that in 2020. Not even at the time of year when the holidays are supposed to be life giving and joyful. Peace on Earth and in our hearts, we are told. Light faithfully shared will get us through a dark time, we are told. The Light of life is returning, we are told. Community sustains us, we are told.
These are the things–love, joy, hope, peace, light, communion with one another–our hearts require, aren't they? Our hearts do not require the grasping, pressure, terror, and anxiety this year has heaped on us.
This season calls for attention, for anticipation, for rest.
This sixth year of my virtual retreat, Going into the Dark, will be a day set aside for renewal and for rest with the support and companionship of others seeking the same.
Please join us at Going Into The Dark to learn more. Come into the close and holy darkness with us, as we seek the lights of hope and peace.
About Catharine
Rev. Catharine Clarenbach, is a Unitarian Universalist minister ordained at All Souls Unitarian Church in Washington, DC in 2015. She has also been an initiate in the Tradition of Stone Circle Wicca (USA) since 1999.
Rev. Clarenbach is one of a new generation of ministers who are helping deepen a sense of meaning for folks alienated from traditional religion—members of the LGBTQ communities, people with disabilities or neurodivergence, or people who are at the crossroads of many marginalized identities. The members of The Way of the River community may or may not belong to other religious communities, and people of all faiths and none are welcome. She provides variety of offerings for those interested in accessing their own deep wisdom and sense of the Holy within and beyond them.
She herself is a white, educated, fat, queer femme with mental and physical challenges. She has background of trauma and nevertheless helps hundreds of people to find the guidance of the Divine in their own deepest, wisest selves.
Find Rev. Catharine Online