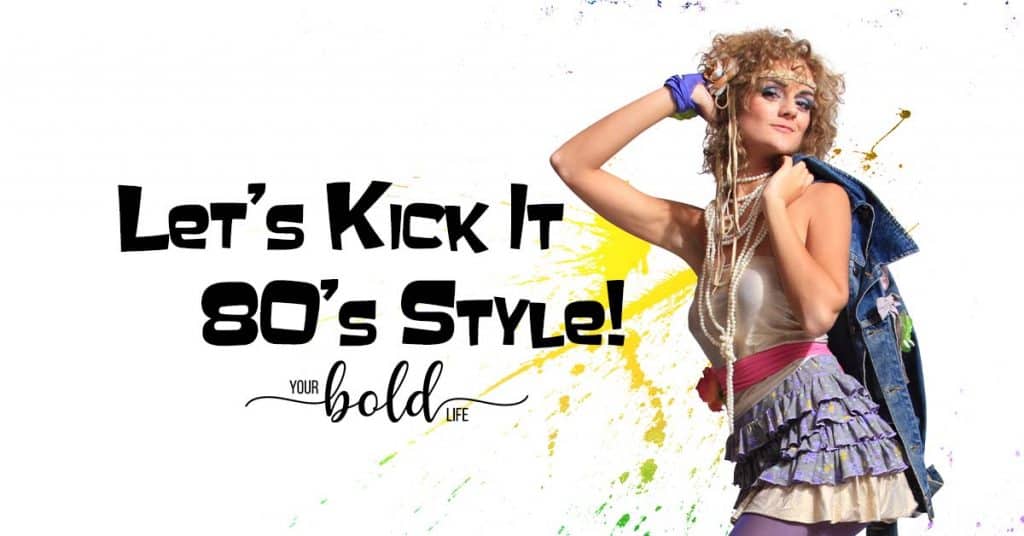 Your Bold Life is launching Saturday and I'm like throwing a bitchin' party.
I want you to rock your best 80's self. Big hair, purple eyeliner, bright lips, bangles you stole from your daughters room…like all of it.
Can you imagine how high we can get our bangs now with the products we have?! OMG this is going to be like totally tubular. Do you think all our hair will fit on one screen? Find out Saturday!
I need an excuse to just get crazy. I bought purple eyeliner in my last Sephora order because it was under $3 and I want a reason to wear it. A party is a good reason. I swear I won't chicken out. I'll wear the purple eyeliner no matter how grody it looks.
I want to focus on fun times and be ridiculous.
So cake on the makeup and laugh until your mascara runs down yo face.
Join me Saturday 4/4
8pm EST/5pm PST
We'll talk about who we had crushes on that are totally gag me with a spoon now and who's still choice.
We'll share the crazy ideas of what we wanted to be back then. I was going into something artsy. I hadn't decided interior designer or fashion designer. But like drawing and paints were everything.
I must hear who you would be in the Breakfast Club. And come knowing your favorite 80's movie. Like how am I going to narrow that one down? Totally bogus.
My party is going to be to the max.
Sign up below to get the party info and to be entered for prizes.
It's Mother's Turn – Design a Night Time Routine for a Happy Healthier You
I will be giving away multiple prizes including:
access to my upcoming group intensive coaching Move Boldly Forward
a fun, inspirational care package
and who knows what else I will come up with!
I don't want my parents to find out about the party so you have to show up live. It was the 80's man, no recordings, if you weren't there it didn't happen.
Party On!